Welcome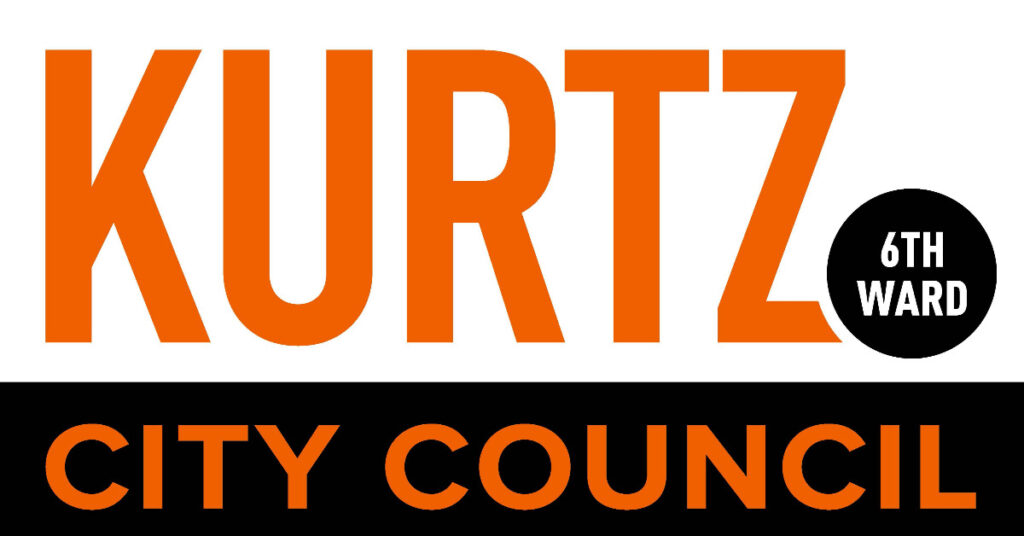 Hi, I'm Jesse and I'm proud to represent Atlantic City's 6th Ward.
---
Lower Chelsea & Chelsea Heights –
Two Neighborhoods, One Ward
Atlantic City's 6th Ward includes the Lower Chelsea and Chelsea Heights neighborhoods. Beach, Boardwalk, back bay, and businesses are just some of the features our residents enjoy. We boast of strong walk-ability, beautiful architecture, vibrant residential living, and more.
Vote Kurtz for Council
It is an honor to represent you on City Council. I need your vote and support to continue as your representative. Can I count on you in this election?
Volunteering
Are you able to help me with the campaign? This includes making phone calls, being a block or building captain, placing "Vote Kurtz" signs at the homes and businesses of friends and family. Email [email protected] to join the team.
Important Election Dates
Mail-In Voting
Apply for a Mail-In Ballot by Mail – Now – 31 October
Apply for a Mail-In Ballot in Person – Now – 6 November @ 3:00 p.m.
Early In-Person Voting
@ Quaremba Hall on Georgia Avenue Behind St. Michael's Church. Parking available in the parking lot adjacent to the polling location.
28 October – 5 November
Monday – Saturday – 10:00 a.m. – 8:00 p.m.
Sunday 10:00 a.m. – 6:00 p.m.
Main In-Person Election Day
Election Day – Tuesday, 7 November – 6:00 a.m. – 8:00 p.m.
Lower Chelsea
Richmond Avenue School (6-1 & 6-4)
Warwick Condominiums on Raleigh Avenue (6-3)
Chelsea Heights
Chelsea Heights School (6-2)
Please call 609.318.4992 or email [email protected] for a ride to vote, for help with your voter registration, & for help with your mail-in ballot.  We are glad to help you exercise your right to vote!
Register to Vote
The deadline to register to vote is Tuesday, 17 October. Voter registration is available online:
New Jersey Online Voter Registration website.
People living in the 6th Ward are encouraged to register to vote as either a new voter or to change the address on your voter registration file if you previously registered from an address outside of the 6th Ward.
No More 6th Ward Curfew Siren
Last year, Mayor Small started a curfew siren that blares each night at 10:00 p.m. disturbing many people in the ward. I have heard from many people about how much they do not like the siren. I have done my own investigation and agree that the siren is ineffective – especially in our ward – and should be stopped. The siren disturbs anyone trying to sleep or enjoy a nice evening with their windows down in the warmer months. The number of juveniles who have been picked up for violating the curfew is quite small and is not worth the nuisance that the siren is for the residents of the 6th Ward. Residents compare it to an air siren.
The curfew siren needs to be stopped in the 6th Ward.
Supporting Incentives to Help Homeowners Replace their Bulkheads
The new Lower Chelsea Bulkheads will leave gaps where water will continue to flood into residential neighborhoods of Lower Chelsea. It is important to create an incentive structure, similar to what exists for people to elevate their homes to the current flood map levels.
Transparency Act
The Atlantic City Transparency Act was the first ordinance I sponsored as a Councilman upon taking office. I have subsequently authored two additional updates to the Transparency Act that have become law. The last update was to ensure that members of the public can participate in public meetings virtually, as well as in person. One of the takeaways from the era of COVID restrictions was the convenience of using the Zoom platform to not only watch meetings, but also to participate virtually.
Some people prefer to attend meetings in person. Some people prefer to attend meetings virtually. My Atlantic City Transparency Act update ensures that residents have hybrid public meetings where they can attend either in person or virtually. Transparency and expanded access to public meetings is a winning combination for our people.
Short-Term Rental (STR) Hotline
There is a hotline available 24/7 via phone or online to report complaints associated with short-term rentals in the 6th Ward through Host Compliance:
Online reporting system (all STRs)
AirBnB also provides a reporting platform for reporting excessive noise, parties, and other neighborhood disturbances:
FREE Ice Skating
Public skating admission at the Skate Zone ice rink is now FREE for city residents.
Public Skating times via Skate Zone Calendar on City Website.
I offered an amendment to the fee schedule to make public skating admission FREE for city residents, which passed City Council and became effective.
The city assumed the operation of the Skate Zone ice rink in Bader Field last year.
---
"A great place to live, visit, and enjoy."

Jesse O. Kurtz
Please join my mailing list